Se você ainda não é parceiro Ingram Micro Cloud junto a AWS, por favor preencha o formulário para ingressar no programa.
Iluminando o caminho da sua Jornada na AWS Partner Network
Na Ingram Micro Cloud, nos dedicamos para simplificar a complexidade da nuvem. Vamos guiar você através da sua jornada a AWS Partner Network.
O programa Ingram Micro AWS Illuminate é feito para entregar serviços exclusivos, promoções, e ofertas para parceiros que querem progredir na AWS Partner Network (APN).
Orientamos você em como aproveitar melhor todos os recursos disponíveis na AWS, e também prover benefícios adicionais que ajudarão a preencher as lacunas para o sucesso do seu negócio na AWS.
Aceitando nosso convite e entrando no programa, você pode desbloquear os benefícios nesses quatro pilares: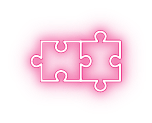 Coaching
Receba treinamento em grupo e treinamento dedicado para apoiá-lo nos obstáculos, acompanhá-lo nos prazos e ajudá-lo a alcançar seu objetivo final.
Marketing
Desbloqueie vários benefícios que lhe ajudarão na geração de leads do cliente final.
Sales
Acesse ferramentas e recursos para auxiliar nas avaliações, PoCs, desenvolvimento de estratégias e outros.
Technical
Aproveite nossos recursos técnicos para ajudá-lo a conquistar negócios, otimizar ambientes e auxiliar no aprendizado de seus arquitetos.
Já é um parceiro AWS junto a Ingram Micro Cloud?
Faça parte desse programa exclusivo.
Entre com suas informações de cadastro para ingressar no programa hoje mesmo.
Power your digital transformation with innovative cloud products and services.